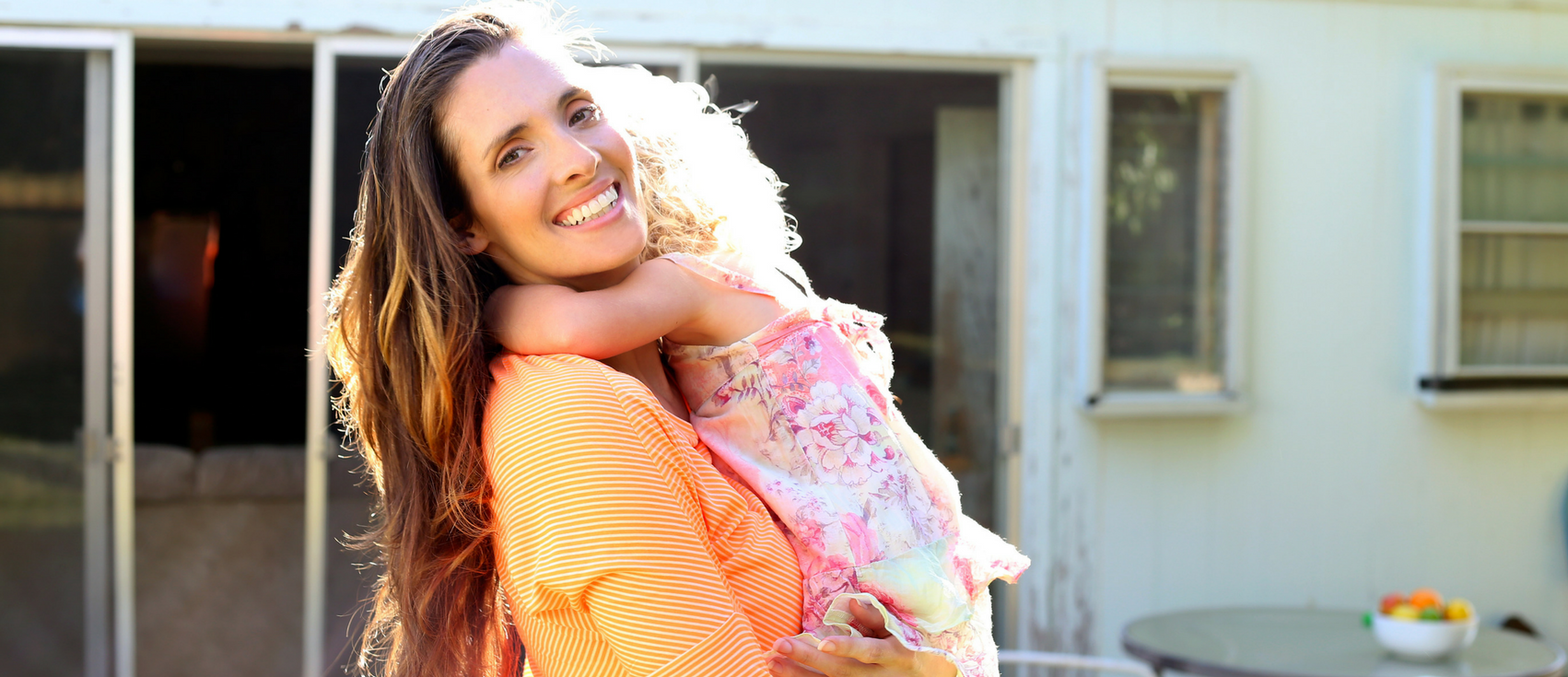 It's time for the overwhelm to stop and for you to get results quickly.
SO, LET'S GET IT DONE MAMA!
Deep inside you know
Something is out of balance
Covering symptoms with medications is not always the best solution
We were not created to feel sick, exhausted, or have out of control symptoms every day
You believe
The right balance of foods will bring you (or your family) health
Pursuing natural remedies and removing triggers is key to your health
You were born with a purpose, your natural state is to thrive and live free from symptoms every day
Individualized coaching gives you a personalized guide on YOUR health journey.
Right now you might feel lost in the woods, not knowing which way to turn or how to get to a healthy destination.  You have tried generic advice, but that didn't cut it. You want specific advice, tailored to you (and/or your family), and focused on your journey. You don't have more time or energy to spend on generic guides or random suggestions from people. You need forward momentum now.
Maybe you even see a mountain of health obstacles that you have to climb and you're feeling overwhelmed and doubting if you can really overcome it all. You just need to FEEL BETTER without crazy diets or crazy time commitments and a path forward where YOUR whole family can enjoy feel healthy & happy.
Your main focus is to stop these reactions, these symptoms, these feelings that you are SO TIRED of dealing with and just get to a state of health.
The constant frustration and feelings of failure end now!
I've got your back my friend.
1:1 Coaching
Weekly Live Support in 45-minute Video Sessions
Guidance on Supplements to Quicken Your Journey
Meal Plans, Recipes & Shopping Lists
If you need some ideas of what we can focus on for you…
Pantry Progress
Grocery Store Survey
Intuitive Food Exploration
Meal Planning Momentum
Emotional Eating Exploration
ALL Customizable to YOUR Needs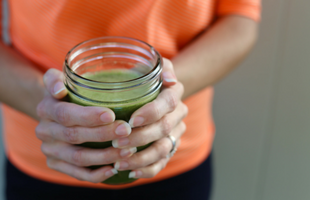 You are going to love this! Not only is it the EASIEST way to get yourself or your family to health & happiness, from day one you are going to LOVE how you relaxed and in control you feel!
Does this sound like you?
I know what you're going through because I've been there too.
My old normal was…
Ibuprofen or Naproxen every day
Stomach cramps after every meal
Painful joints (Thousands spent on Chiropractic care over the years)
Irregular hormones and menstrual cycles
Painful ovarian cysts
Sick, colds, infections.. something wrong every month
Adult acne covering my entire face
Sleepless nights
The constant battle with negative & critical thoughts
My husband – painful inflamed, itchy, rough, and cracked skin that would weep and bleed. 
I learned the positive and necessary impact that eating a clean, healthy diet has on my physical—and mental—wellbeing prior to becoming a mom. The ELIMINATION DIET change yielded miraculous results within a few and eventually, all of my symptoms vanished. The most visible one being my extreme adult acne.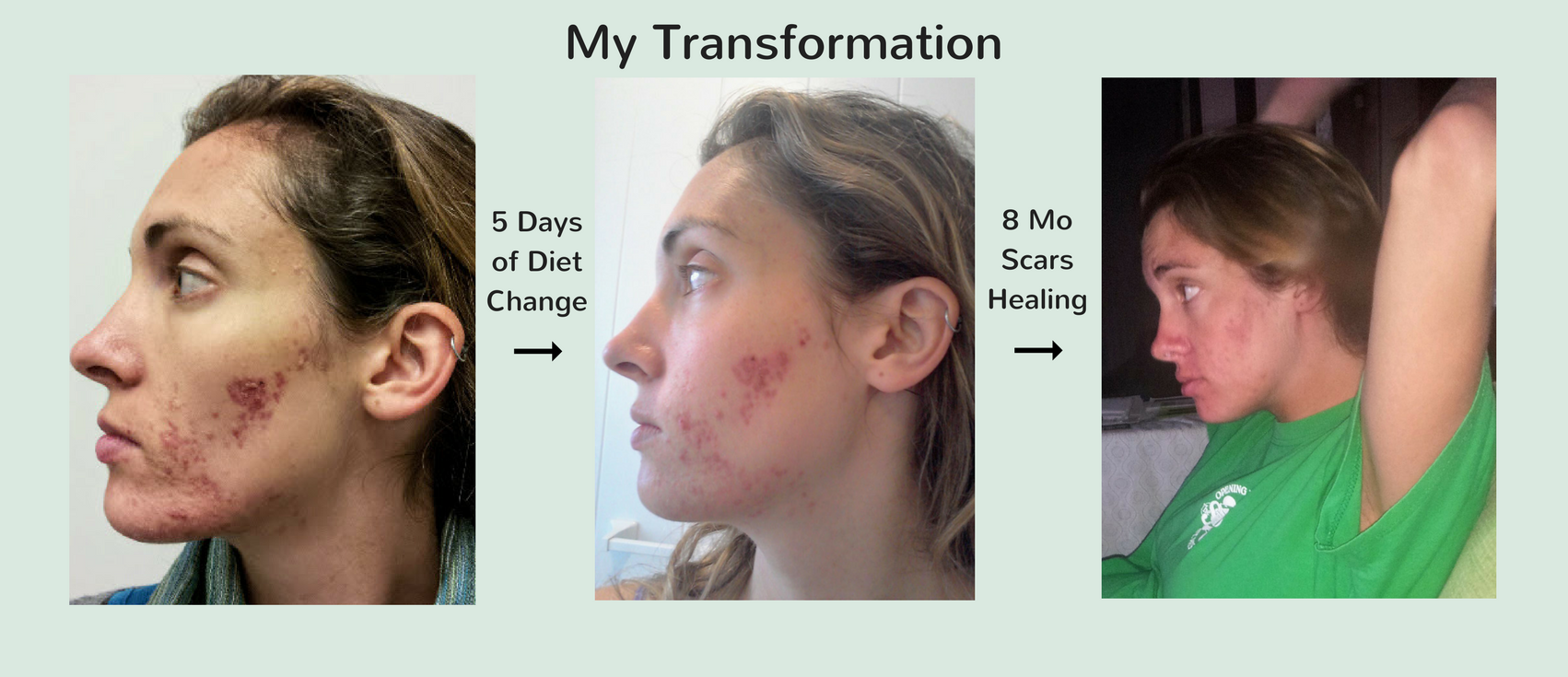 But fast forward to 2013 & 2016 when my husband and I welcomed our daughter & son into the world and quickly learned, based on endless crying and a lack of sleep for all of us, that they were reacting to something in my breastmilk and that my clean-eating diet alone wasn't enough. They needed my diet to change again.
So I did a STRICT ELMINATION DIET adjusting to each of my baby's unique allergens. I learned HOW to go about doing this, WHAT to do to get the quickest results, WHILE being amidst the busyness of the newborn days, work, and juggling a household.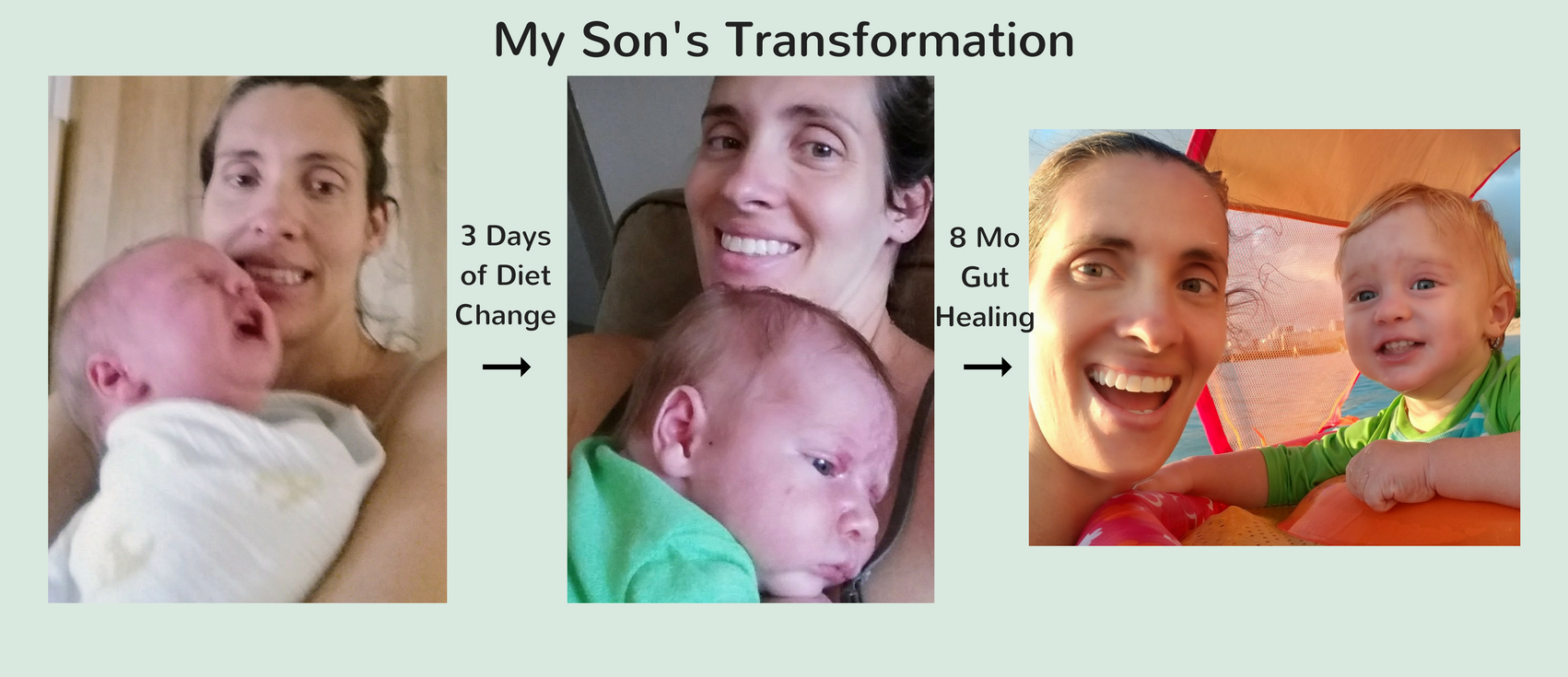 We got to happy & healthy in that last photo.
Unfortunately, the elimination diet, fermented foods, and extended breastfeeding only got us so far. My son, at 2.5 years old, was still having massive diarrhea and vomiting reactions to all grains and several other foods. Any cross-contamination would result in a 5-hour projectile vomit session covering our car or home or the craziest hot lava diarrhea that would burn through his skin.
Maybe you've been in this situation before too… you've spent YEARS searching for solutions in every direction but yet you are still stuck with on-going life-altering health issues that the medical world hasn't been able to fix yet.
I stumbled upon supplements that finally worked for us! Within a few months, we felt better than ever!
Our new normal….
Waking up happy & feeling great
We all eat out at any restaurant, any food, any ingredient we want – SYMPTOM-FREE
I haven't taken a pain pill in years
My joints feel stronger & healthier than ever
I can predict my cycles… but sometimes they surprise me because I have no PMS cramping or extreme moods
My husband's skin is great – even when he eats his old trigger foods
My kids eat dairy, wheat, butter, soy, corn… even the occasional cheap pizza take-out without feeling bad
We never get sick anymore, maybe a couple of down days once a year
Which is why I focus on gut health & supplementation to provide a comprehensive resource to people like you. You want advice based research & experience. You gain from my own in-depth experience, educational (and sometimes trial-and-error) process of learning about how natural food and supplement solutions can benefit each person uniquely. With my resources, you can provide all your family members with the benefits from years of knowledge, experience, and tested straight-forward solutions to live simple, natural, healthy lifestyles from birth onward.
I am a wife of 14 years, mom of two children, nature lover, and social justice activist. For most of the past decade, my husband and I have run a ministry and safe house for human trafficking survivors in Hawaii. It is my life's passion to serve others, and health coaching is another way in which I am living out my life's purpose. Transforming my health allows me to live out my purpose.
What could you do with a transformed life?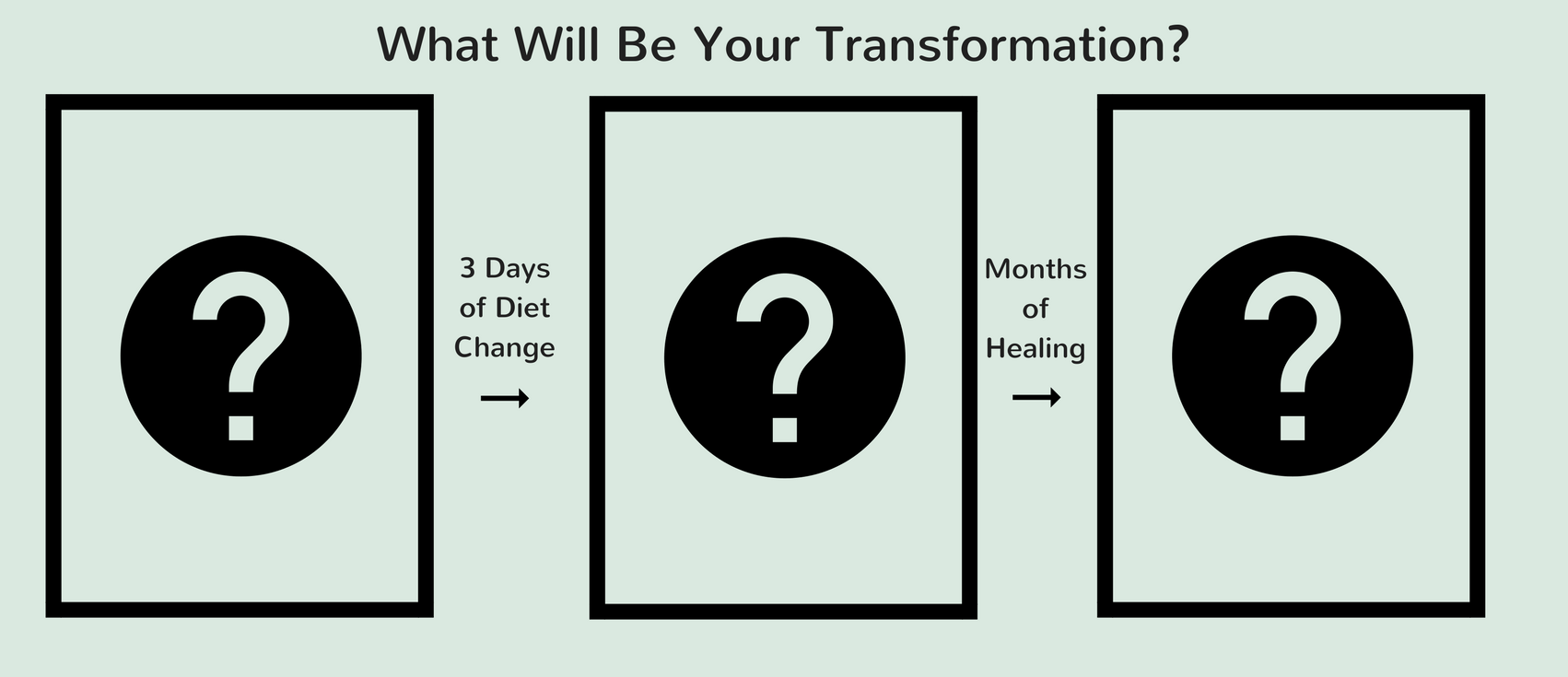 What Can We Work on Together?
Pantry Progress
Virtual tour of your kitchen tools and pantry items to identify how to use what you've got to get you making progress in the quickest amount of time.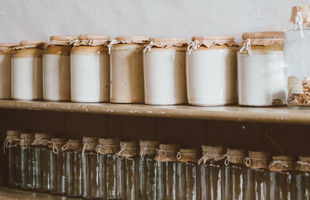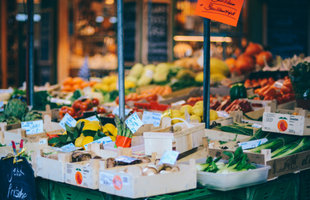 Grocery Store Survey
Take me with you (virtually through video chat) to the grocery store. I'll help you identify whole foods that will pair well together for delicious meals free from your trigger foods, as well as help you pick the healthiest packaged and prepared foods while deciphering their labels. Never feel lost in your grocery store again.
Intuitive Food Exploration
Get in tune with how the foods you are eating are affecting your body (or your children's body). Individualized coaching to guide you through food journaling and recognizing reactions. Template food journals provided in multiple styles: written, bullet journal, and digital photo log.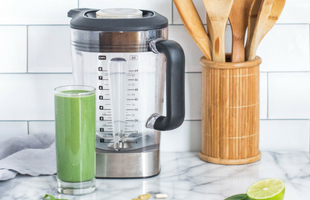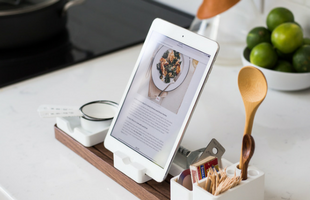 Meal Planning Momentum
Learn to meal plan like a pro, focusing on what foods help you thrive and building nourishing & satisfying meals for you and your family. Build self-confidence on your restorative health journey.
Emotional Eating Exploration
Journey into an exploration of the triggers that set you into cravings, cheats, and setbacks. If you know the foods that are going to make you feel like crap & bring chaos into your life, but yet you find yourself succumbing to them, then it may be time to get into this deeper exploration mode.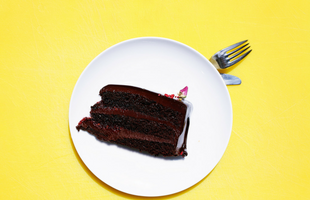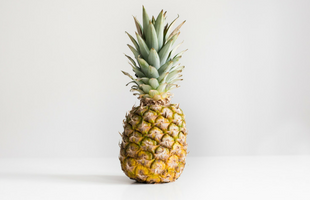 Gut Health
"All disease begins in the gut." Hippocrates 400 B.C.
Gut Health is more than bone broth and yogurt.
My Clients Are Loving Their Results!
Veronica's process & coaching helped me to break free from the mindset that I would never change or that I couldn't change. I've now seen myself change in ways beyond my wildest imagination. I'm currently a business owner and a coach for others. Two years ago, my goal was to just feel a little better, now my whole life is better & oriented towards my purpose!
I have been working with Veronica and DEFINITELY recommend her! After many years without much sleep - waking up and laying awake for hours sometimes - she's got me SLEEPING again! I have many times noted to my husband how much I hate night time because I'd rather experience being tired all day than have to live through laying in bed not able to sleep. Veronica took me through some simple awareness/thought shifts and got me on the right nutrients and night time feels yummy again. I can't believe it took no time at all to get back to loving bedtime!
Yees! This is actionable and DO-able. Not overwhelming at all! I feel motivated to make these changes for my kid's health.
It's only been 2 weeks but I'm already feeling better. I can think better. Even my son is choosing vegetables now.
I just want to say thank you for providing information on food journals and food sensitivities! Extremely thankful for you passing down your knowledge and experience that allows me to give my son a healthy start!♡
Single 1:1 Session
One 45 minute session (video or call)

Customized to your needs

Pick from the options

Or choose your own focus

Pay & book NOW to get started right away
One Month of 1:1 Sessions
Save 25% (Regularly $788)

One Month of Sessions (4 weeks)

Weekly 45 minute session (video or call)

Messaging & Email Support

Customized to your needs

Pick from the options

Or choose your own focus

Book a FREE Call to see if we are a good fit together
Three Months Sessions
Save 36% (Regularly $2400)

Three Months of Sessions (12 weeks)

Meal Plans, Recipes, and Shopping Lists based on Your Safe Foods

Customized to your needs in sessions & message support

Book a FREE call to see if we're a good fit together
BUT. . . . This is NOT a Good Fit for . . .
X Anaphylactic Allergies
X Replacing Medical Professionals
X If You Don't Want to Cook At All
X You Want Processed Foods over Whole Foods
I am not a medical doctor, allergist, or dietician. This is not a coaching program designed to replace medical professionals or provide emergency, life or death, or medical advice. ALWAYS consult your physicians before embarking on a new lifestyle change.
Answers to your Burning Questions.
When can I start?
Right away. Book a single session now or schedule a free fitting call to see if we're a good fit for a long term working relationship.
Typically my available sessions are early morning Mondays and Wednesdays, Hawaii timezone. If you can't find a good time for you, contact via messenger on my FB page – www.facebook.com/VeronicaLambHNL and we can work out a custom time for you.
What if I have a specific goal in mind and it doesn't fit in the listed options?
No problem! Those are just some of the popular session topics, but in 1:1 sessions we can focus on your unique needs.
How would a Grocery Store Survey work?
For 1:1 clients, we jump on a video call while you are at the grocery store. You can use your smart phone camera to show an entire aisle or specific food items. I will guide you through choosing foods and verifying food labels, all while teaching you what to look for when in a hurry.
What if I don't know how to cook?
Any recipes I give you will be really simple and quick. Perfect for a novice cook or a busy mom.
Is there a money back guarantee?
Reasonable requests for refunds will only be considered within the first two weeks of the packages (monthly or 3 month).